Sons of the Forest system requirements
February 6, 2023
What are the Sons of the Forest system requirements? Ready up your gaming PC for the horror open-world survival game. Suggestions provided by Endnight Games for Sons of the Forest aren't that gruelling, but a setup with limited gaming RAM and older storage may fall short. Still, your PC should still be able to run the long-awaited sequel to The Forest, even if it's a few years old.
Whether you're rocking the best cheap gaming PC or an older rig, matching Sons of the Forest minimum specs is a must. Thankfully, you won't need the best graphics card, as the developer advises using something on par with the Nvidia GeForce GTX 1060. You'll also only need a CPU like the Intel Core i5 8400 or AMD Ryzen 3 3300X to run the open-world horror simulator, but RAM requirements somewhat spoil the mood.
Typically, new releases require 8GB of memory, but Sons of the Forest PC specs ramp that figure to 12GB. You won't necessarily have to go pick up the best gaming RAM kit for your PC, but it'll help futureproof your rig and keep its head above minimum requirement waters for the foreseeable.
Here are the Sons of the Forest requirements:
Minimum
Recommended
OS
Windows 10 64-bit
Windows 10 64-bit
CPU
Intel Core i5-8400
AMD Ryzen 3 3300X
Intel Core I7-8700K
AMD Ryzen 3 3600X
RAM
12GB
16GB
GPU
Nvidia GeForce GTX 1060
AMD Radeon RX 570
Nvidia GeForce GTX 1080 Ti
AMD Radeon RX 5700 XT
Storage
20GB
20GB
Most PC builds should be able to at least run Sons of the Forest, especially if you've recently revamped your rig. The GTX 1060 was considered an entry-level card back in 2016, so anything newer will pack more than enough of a punch.
Naturally, aiming for Sons of the Forest recommended specs will help strike a balance between fidelity and frame rate, producing the same experience envisioned by the developer. Doing so means using a GPU like the Nvidia GeForce 1080 Ti or AMD Radeon RX 5700 XT, an Intel i7-8700K CPU, and 16GB RAM. Not entirely outrageous considering it could be one of the best open-world games on PC in 2023, but older systems may miss the mark.
As for Sons of the Forest size requirements, you'll want to free up at least 20GB of storage before downloading. Endnight Games suggests using a solid-state drive, but if you're still using a mechanical hard disc to hold your Steam library, you shouldn't encounter any specific issues. That said, investing in the best SSD for gaming will give your rig an overall boost, so it's worth considering if you've got moolah to spend on machine upgrades.
We're fast approaching the Sons of the Forest release date, and the sequel seemingly has harrowing frights in store for savvy survival horror game fans. Even if your gaming PC can handle the cannibal-infested island, you might want to brace yourself for a ferocious fright fest while trying to craft your way to safety.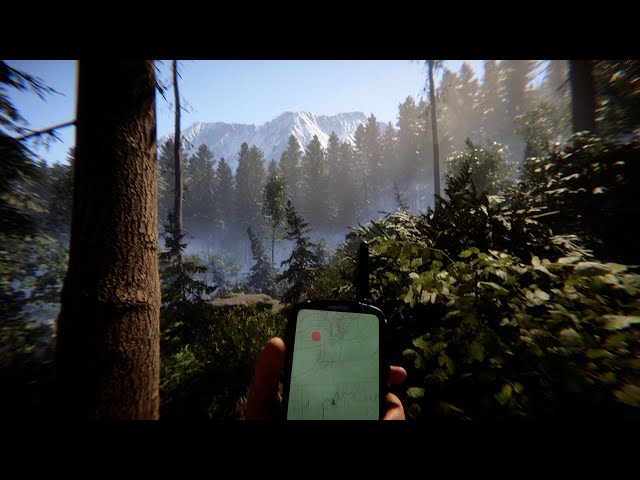 Take the Sons of the Forest system requirements test over on PCGameBenchmark to answer the question… Can I run Sons of the Forest?