Shinobi Life 2 codes April 2023
April 15, 2023
What are the new Shinobi Life 2 codes? Shinobi Life 2, which was formerly known as Shindo Life, is among the most popular gacha games on the Roblox platform thanks to its lightning-fast action, wealth of unlockables, and Naruto-like vibes. Developer RellGames is also an extremely active creator, delivering a tight weekly update schedule and serving up regular codes for rellcoins, spins, double XP, and more.
If you want to stay ahead of the competition, you'd be wise to make use of our codes list down below, which we update on a regular basis to bring you the latest rewards before they're gone for good. We'll also explain how to redeem Shinobi Life 2 codes (spoiler: it's a whole lot like redeeming Shindo Life codes), when you can expect new codes to arrive, and the platforms where they're most likely to drop. If you're in the market for further Roblox freebies, we also keep a regularly updated list of Roblox promo codes for some of the best Roblox games in 2023.
New Shinobi Life 2 codes
Try using these Shindo Life codes from the list below:
edocoNLOL! – rellcoins and spins (NEW)
NoCodeBackwards! – rellcoins and spins
CodeManCan! – rellcoins and spins
CodeSanLan! – rellcoins and spins
CodeSamaLam4! – rellcoins and spins
CodeTanW4nPan! – rellcoins and spins
CodeSanLan! – rellcoins and spins
A new post over on RellGames' official Instagram page sets some goals for the next batch of codes. The next Shinobi Life 2 update also promises a finite rework, new races, and more. Exciting times ahead!
Down below you'll find the latest video update from developer RellGames detailing a list of additions and improvements to Shinobi Life 2.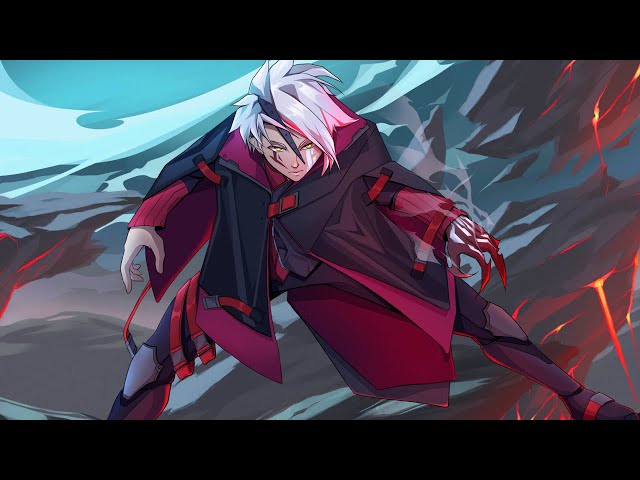 It is the sad fate of all Shinobi Life 2 codes to one day expire, though you needn't worry about wasting your time testing them all, as we've gone and done it for you.
Here's a list of expired Shinobi Life 2 codes:
berellmyboi!
BigmanBoy0z!
borunarudog!
boruvkama!
deC8dezhere!
DeT1m3esN0w!
DisEsnOtDe3nd!
EspadaAiz!
g00dboiman!
happybdayaxzel!
m0reC0de3z!
makivsmaki!
mustyAk00m4!
NewY34rShindo!
RaidenGold!
How do I redeem Shinobi Life 2 codes?
Redeeming Shinobi Life 2 codes works in the exact same way as redeeming Shindo Life codes. Follow the step-by-step instructions down below to ensure you don't put a foot wrong:
Launch Shinobi Life 2 from its official Roblox page
Open up the main menu and find the 'Edit' option
Type out or copy and paste your Shinobi Life code into the redemption box
Your freebies will then unlock – enjoy!

What are Shinobi Life 2 codes?
Shinobi Life 2 codes grant you free rewards, courtesy of developer RellGames. By redeeming the latest codes, you can expect to earn a variety of goodies, ranging from free spins to rellcoins. They're a great way to expedite your progression and get an edge on the competition, so it's worth redeeming them as soon as they land, as they don't last forever.
How do I use Shinobi Life 2 free spins?
If you're looking to try your luck and use up your Shinobi Life 2 spins, or any remaining Shindo Life spins, here's a detailed walkthrough of how to do just that:
Open the main menu and click or tap the 'Edit' button
Choose either Bloodlines or Elements
Hit the 'Spin' button below any Bloodline or Element you've unlocked to reroll the trait
Rerolling for new or better traits is a core part of the Shinobi Life 2 experience, which is why it's so important to keep an eye out for the latest codes. You should also bear in mind that you can only store a maximum of 500 spins at once, unless you're willing to pay to expand your storage, so don't be shy when it comes to spinning for the best traits.
How do I get more Shinobi Life 2 codes?
Shinobi Life 2 codes sadly do not grow on trees, and we're very much at the mercy of the game's weekly update cycle when it comes to securing the latest freebies. Thankfully, RellGames is more predictable than most Roblox developers when it comes to when and where they'll release their codes.
The weekly update tends to land on weekends, which is also when RellGames drops a YouTube video running through the game's latest changes and additions. More often than not, you'll find new Shinobi Life 2 codes, or Shindo Life codes if you're struggling to accept the name change, within the video's description.
RellGames is also a big fan of setting stretch goals for additional codes. For example, the team may offer an extra code if one of their social posts hits a certain number of likes. We'd therefore recommend following RellGames' official Twitter and Instagram accounts to stay up to date. If you fancy chatting to fellow fans of the game, here's a handy invite to the developer's Discord server. Or you could – and very much should – skip the faff by bookmarking this page to grab all the new Shinobi Life 2 codes as soon as they land.
What happened to Shindo Life?
In a rather odd turn of events, Shinobi Life 2, which for a time was known as Shindo Life, has now reverted to its original name, though we wouldn't put it past RellGames to switch back again whenever the mood strikes. The timing of the name change, in addition to the lack of fanfare around it, made many think it was an April Fool's joke, but the team has since confirmed that the new (old) name is here to stay. With it comes a fresh art style for promotional imagery.
If you were concerned about immediate sweeping changes to the Shindo Life formula, don't be. Shinobi Life 2 still offers the same blend of gacha game action and multiplayer game shenanigans that made Shindo Life such a hit. So grab some of the codes above and get stuck in!
If you're new to the weird and wild world of Roblox, you may be left wondering is Roblox safe? Alternatively, veteran players may wish to make use of the hottest Roblox music codes for any occasion. If you want to get a handle on what's kicking off right now, we've got all the Punch Wall codes and Project Mugetsu codes you could ever need.