Resident Evil 4 Remake release date, demo, gameplay, and trailers
March 17, 2023
If you're a horror aficionado, the Resident Evil 4 Remake release date is sure to be a firm fixture on your calendar this year. Once again, we'll be back in the shoes of Leon S. Kennedy, the rookie cop turned special agent tasked with saving the President's daughter from the evil clutches of Osmund Saddler, bioweapons researcher and enigmatic leader of the Los Iluminados cult.
Ahead of the Resident Evil 4 Remake release date, Capcom has wowed fans with gameplay footage that includes some of Leon's closest encounters with the hostile Ganados. We've also had confirmation of several departures from the third-person, action-survival horror formula. Here's everything we know about the Resident Evil 4 Remake release date, including the demo of one of the best PC games in its genre.
Resident Evil 4 Remake release date
The Resident Evil 4 Remake release date is March 24, 2023, and it will be available on PC via Steam, as well as Playstation 4, Playstation 5, and Xbox X/S. Unfortunately, it won't be available on Game Pass. Be sure to read our Resident Evil 4 Remake review for our thoughts on the highly-anticipated horror game.
Capcom has also announced Resident Evil 4 Remake PSVR2 mode is arriving in the form free DLC at some point in the future, adding to its library of Resident Evil VR games.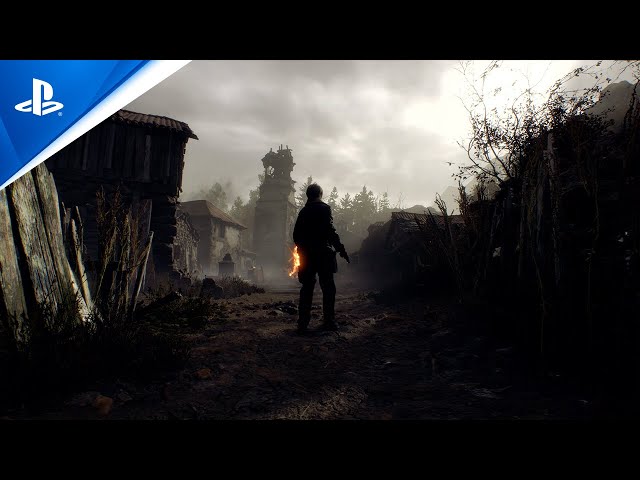 Resident Evil 4 Remake demo
The Resident Evil 4 Remake demo released on March 9 as part of the Capcom Spotlight showcase. Otherwise known as the Chainsaw Demo, it's available to download on PC via Steam, and features Leon's showdown with the parasitic villagers in the opening hours of the original.
Unlike previous demos in the series, the Resident Evil 4 Remake demo has no time limit and can be replayed as many times as you like. It also contains a secret difficulty mode exclusive to the demo. The prompt to accept the Mad Chainsaw Mode challenge has a chance to appear every time you start a new game in the demo, but be warned – it's not for the faint of heart. The best bit is that Resident Evil 4 Remake mods already exist for the demo, including one where the bell never rings.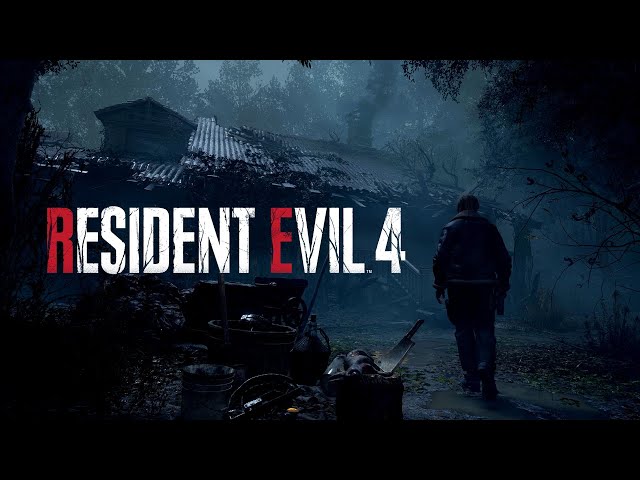 Resident Evil 4 Remake trailers
The Resident Evil 4 Remake announcement trailer debuted during Sony's State of Play back in June 2022. The trailer itself is brief, showing Leon following in Ashley's footsteps as she stumbles through the forest towards Valdelobos. It doesn't take too long for it to ramp up, offering flashes of the Los Iluminados cult, Ada Wong, and a lingering shot of Leon in a speedboat moments before his encounter with the fearsome Del Lago.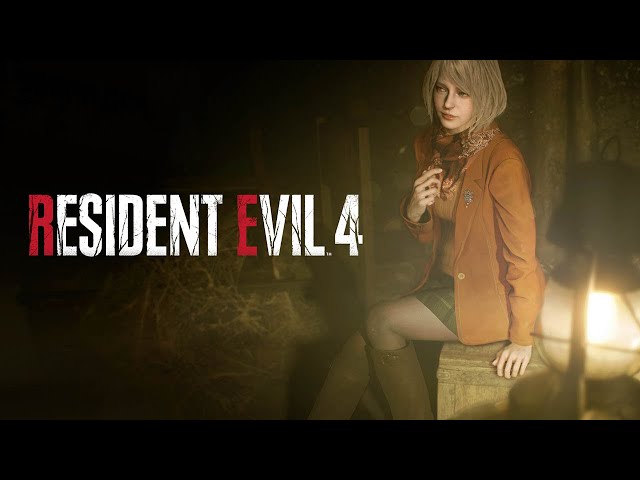 A second trailer released in October 2022 showed Leon crossing paths with an overwhelming majority of the cast, including Luis, Ada, Ashley, and Salazar. There were also plenty of gameplay callbacks for fans in this trailer, such as Leon facing off against the likes of El Gigante and Dr. Salvador, otherwise known as Chainsaw Man. The trailer concludes with Ashley struggling to take aim with a pistol as the Plagas parasite consumes her.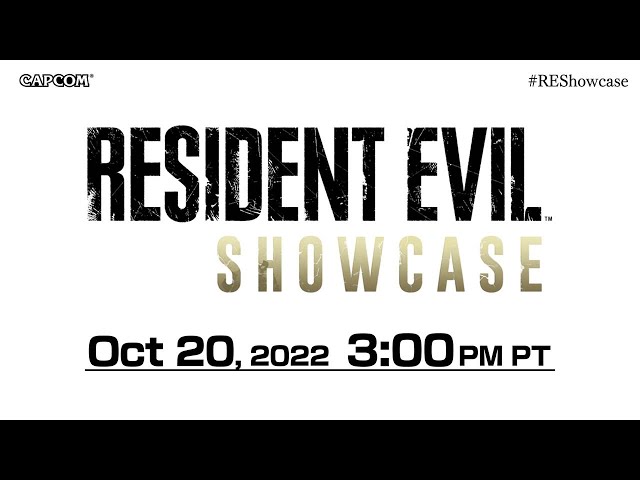 The Resident Evil showcase in October 2022 also included a segment of moment-to-moment gameplay footage as presented by Resident Evil 4 Remake producer Hiroyuki Kobayashi. This short preview shows Leon exploring a dilapidated farmstead before being attacked by a broken-necked Ganado. After a brief skirmish and stealthy escape, Leon confers with Ingrid Hunnigan via earpiece before being set upon by another Ganado with an axe.
This Resident Evil 4 Remake preview concludes with Leon fighting his way through the village, using elements of the environment – such as lanterns and livestock – to put some distance between himself and a crowd of Ganados. It also includes a brief but close look at the brand-new crafting and merchant system in action.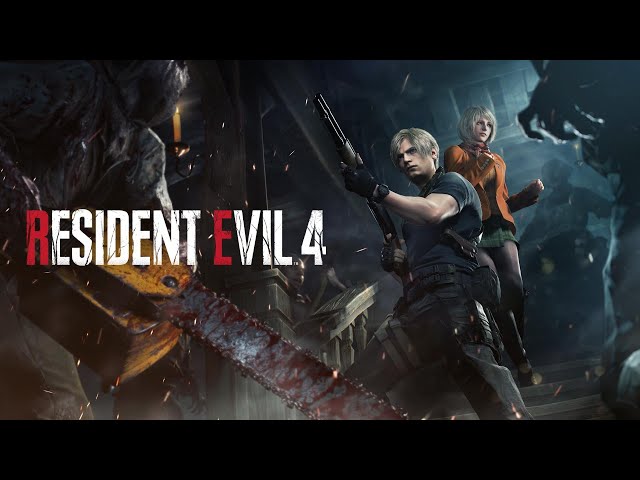 The third trailer for Resident Evil 4 Remake was shown during Sony's State of Play in February, and offers a sneak preview of Leon's showdown against Major Krauser, as well as the reimagined death-defying mine cart sequence, complete with red exploding barrels. The trailer wraps up with confirmation that The Mercenaries mode is making a return in the Resident Evil 4 Remake. Eagle-eyed viewers may have clocked a worrying easter egg that hints at the fate of one Luis Sera.
Resident Evil 4 Remake gameplay and changes
Like the remakes that came before it, the Resident Evil 4 Remake can be considered a reimagining rather than a strict, one-to-one replica of the original.
We can expect several major changes to bring the horror game up to the standards of modern gaming conventions, as well as an expansion of the original's story. PCGamesN attended a Resident Evil 4 hands-off preview which showed off the extent of these changes alongside Leon's confrontations with The Garrador and Krauser, respectively.
QTEs have fallen out of favour in recent years, so Capcom has taken the opportunity to effectively eliminate them from the remake – a move that's been met with mixed responses from fans. Previews have also confirmed that tank controls are out, usurped by an adjustable camera and the ability to side-step. What's more, Leon can now both aim and shoot at the same time. These changes alone are a significant departure from the original and are set to dramatically change the pace of combat.
Keeping the President's wayward daughter alive in the original could often be a source of frustration, but Capcom has sought to remedy this in the Resident Evil 4 Remake. Ashley no longer comes with her own health bar; instead, she can be downed by enemies once she sustains enough damage, and will require Leon to revive her before she can be killed.
Additionally, while the Ganados can still carry her off, Leon can intervene and execute a finishing move with his knife in order to rescue her. It's clear that Capcom has taken pains to make Ashley a useful companion for Leon, so it's perhaps unsurprising that you can no longer relegate her to a dumpster before things start to get heated.
As for Leon, he now has the ability to crouch in the Resident Evil 4 Remake, making stealth a viable option when approaching the Ganados. His combat knife has limited durability, which is somewhat disappointing news for anyone who took satisfaction in slashing at crates with abandon. Thankfully, you can stockpile knives in your inventory, but this change does mean you'll have to be a bit more discerning when it comes to relying on them, whether that be executing finishing moves or hunting for items.
There are a number of side-quests to complete in the Resident Evil 4 Remake, indicated by a blue flyer placed somewhere in the environment. We don't know the finer details yet, but broadly speaking, these quests will require you to eliminate enemies and solve puzzles to redeem a reward from the merchant.
Of course, the more things change, the more they stay the same, and we can confirm that Resident Evil 4 Remake new game plus remains an incentive to return to the survival game long after the credits roll. Check out our guide to how long is Resident Evil 4 Remake for our prediction of how long it'll take you.
Resident Evil 4 Remake The Mercenaries
In the last few seconds of the third Resident Evil 4 Remake trailer, the words 'The Mercenaries' show on screen. For those not in the loop, The Mercenaries is a highly popular mini-game that's appeared in various entries in the series from Resident Evil 3 onwards – even claiming its own 3DS spin-off title, Resident Evil: The Mercenaries 3D. Mercenaries wasn't available in the remakes for Resident Evil 2 and 3, so this announcement comes as a welcome surprise.
The Mercenaries is a score-attack game mode that tasks you with killing as many enemies as possible within a time limit. The game mode has varied over the years, with the most recent iteration appearing in Resident Evil Village; this version of the score attack took place over several stages, with players able to purchase upgrades in between rounds in order to increase their chances of surviving the next wave of enemies.
Resident Evil 4 Remake editions and pre-order bonuses
Aside from the standard edition, there are two Resident Evil 4 Remake special editions that offer a combination of physical and digital swag, depending on which one you choose. Capcom is also offering a couple of cosmetic pre-order bonuses available to purchase ahead of the release date, though the amount you receive will depend on the edition.
The Resident Evil 4 Remake deluxe edition includes an extra DLC pack offering cosmetic skins for both Leon and Ashley, as well as 'hero' and 'villain' screen filters. It also includes two exclusive weapons – the Sentinel Nine handgun and the Skull Shaker shotgun – a treasure map, and a sunglasses accessory. Finally, anyone after a taste of nostalgia will appreciate the inclusion of the original soundtrack, which you can switch to if you're looking to relive some old-school memories.
As you might expect, the Resident Evil 4 collector's edition is a whopper. Its crowning glory is the Leon S. Kennedy figure, though the attaché case and artbook are sure to tempt die-hard fans of the series as well. The extra DLC pack included in the deluxe edition also appears alongside these goodies, as well as the digital soundtrack, map poster, and steelbook case.
The Resident Evil 4 Remake pre-order bonuses grant you the opportunity to customise the in-game attaché case with a range of cosmetics. The standard edition pre-order bonus offers a Gold skin for the case itself, as well as a Handgun Ammo Charm to hang off the lid. The deluxe edition pre-order bonus includes both of these cosmetics as well as an alternative Classic skin and an additional Green Herb Charm.
That wraps up everything we know ahead of the Resident Evil 4 Remake release date. If you're no stranger to Valdelobos, you may be disappointed to learn that Capcom appears to have nerfed a key exploit from the original. Conversely, fans of the previous remakes will be pleased to discover an easter egg calling back to Leon's time in Raccoon City.
Either way, we highly recommend taking a look at the Resident Evil 4 Remake system requirements ahead of time to ensure your PC can keep up with everything Saddler and company will throw at you. We've also put Resident Evil 4 Remake Steam Deck compatibility to the test to save you from any handheld hiccups. Finally, while the Resident Evil 4 Remake isn't technically a zombie game, our top picks are sure to tide you over right up until March 24.