Monster Hunter Rise Sunbreak update 4 will add two elder dragons
February 3, 2023
Two powerful elder dragons will be arriving in Monster Hunter Rise Sunbreak next week with the launch of the next major patch. Monster Hunter Rise Sunbreak Title Update 4 includes the ice dragon Velkhana and Valstrax, the fiery comet dragon first introduced in Monster Hunter Generations Ultimate. The update for the fantasy co-op game arrives February 7, and it includes the usual buffet of new cosmetics, quests, and more as well.
Velkhana first appeared in Monster Hunter World's Iceborne expansion, and like just about everything in that DLC, it was a challenging adversary. Able to instantly freeze its prey by manipulating the water particles in the ambient air, Velkhana could also shatter the bodies of its enemies at will.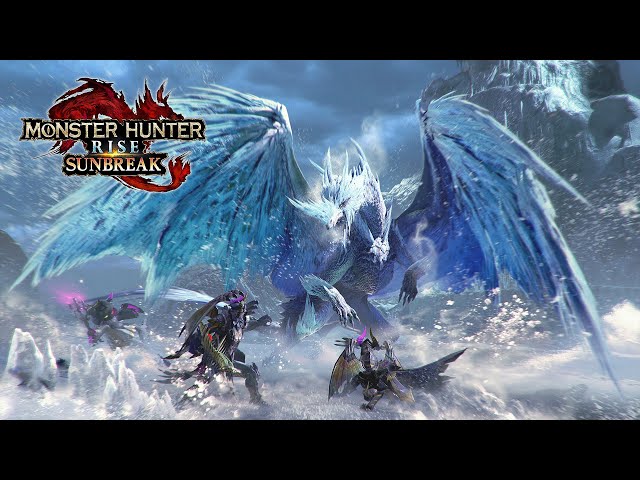 Capcom says that even if you're familiar with Velkhana from Iceborne, you'll still need to be on your toes this time around – Velkhana apparently has some new tricks up its icy sleeves.
The other new addition to the elder dragon lineup coming in Title Update 4 is Risen Crimson Glow Valstrax, which Capcom says is "one of the toughest challenges in Subreak to date."
You'll be able to take on Velkhana from master rank 10, but you'll need to have hit at least master rank 160 to tackle Risen Crimson Glow Valstrax.
Both elder dragons arrive with new sets of gear to craft. The update also raises the max level for Anomaly Investigations, Sunbreak's endgame, to 220. You'll be able to reach this rank by taking on eight-star Anomaly Research quests, and Capcom says you'll see risen elder dragons appearing in investigations (outside their own existing quests) starting at level 111.
The update also includes a bevvy of new paid cosmetics to browse, so if you're not opposed to splashing out some extra dosh to look good, you'll have new options to peruse.
Check out our guide to Monster Hunter Rise Sunbreak Anomaly Investigations if you're just getting ready to take on the endgame, and refer to our Sunbreak monsters list for the quick and dirty details on all the big beasties you'll take on in the expansion.