Midnight Suns is now a free PC game on Steam, but not for long
February 17, 2023
An underappreciated gem in 2022 despite its Marvel licence, Marvel's Midnight Suns is now available to play as a free PC game for a short time. Publisher 2K is offering big discounts on some of its top games including Borderlands, XCOM, and NBA 2K3 in a wider sale, although you'll need to act fast if you want to check out Midnight Suns for free.
We were very impressed by the superhero strategy game and its understanding of the source material with plenty of deep-cut references to the Marvel comic books – although developer Firaxis does a good job of keeping things approachable for more casual fans. It also gives you the opportunity to build the first ever customisable hero in the Marvel Universe with your created character, The Hunter.
Marvel's Midnight Suns is free to play on Steam from February 16-19. You'll get access to the standard edition of the full game, meaning you have access to every part of the tactical RPG except for the DLC offerings. You only have until 10am PT / 1pm ET / 6pm GMT / 7pm CET on Sunday, Feb 19 to play it, but your progress can be carried over if you decide to buy any edition of the game on Steam – all of which are at a 40% discount until March 2.
There's a lot to do in Midnight Suns, so you probably won't get through everything by the time the free period ends. Nevertheless, you'll have plenty of time to get a feel for its blend of strategic combat and the social aspects of spending time at the Abbey base. We were particularly charmed by hanging out with the likes of big names like Tony Stark, Captain Marvel, Wolverine, and Blade, as well as more obscure faces like Nico Minoru and Magik.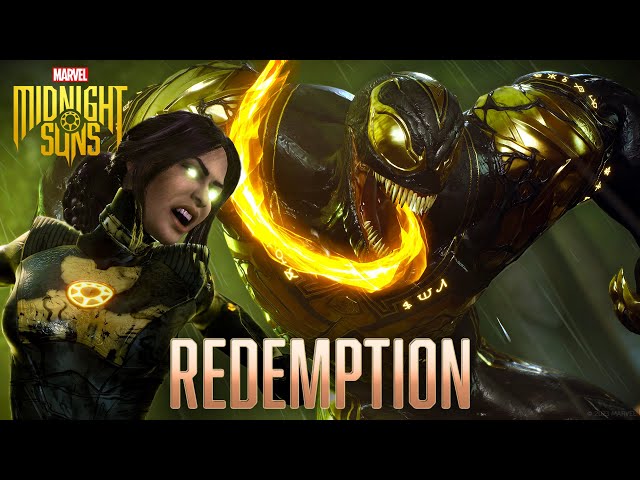 More characters are on the way in DLC, too, with Deadpool already out, Venom set to arrive on February 23, and Morbius and Storm set to arrive down the line. These characters won't be available in the free version, sadly, but will join you do decide to plump for the season pass as part of the ongoing sale.
Take a look at our Marvel's Midnight Suns review if you still aren't sold – though with it being available to play for free, you might as well head over to Steam and give it a shot yourself. You'll also find plenty of huge discounts on other 2K games, including 70% off NBA 2K3, 50% off Tiny Tina's Wonderlands, 50% off The Quarry, 91% off the XCOM Ultimate Collection, and 92% off Borderlands 3.
If you do jump in, take a look at our Marvel's Midnight Suns tier list for the best characters to put on your team. We've also got a Marvel's Midnight Suns gifts guide to ensure you win everyone's affection. Otherwise, take a look at more great free Steam games if you're not sure what to play, along with more of the best superhero games on PC.