Destiny 2 Arknights collab could be one mobile dev's dream come true
April 24, 2023
A Destiny 2 Arknights collaboration is coming soon, and while some people may question why the team behind Bungie's popular FPS game would choose to collaborate with a Chinese-developed mobile tower defence game with 'gatcha' mechanics, there's a significant backstory that sheds light on how this interesting Destiny 2 collaboration may have come to be.
In late 2022, Hai Mao, better known as Lowlight and the creator of Arknights, shared his top-watched videos of 2022 on Billi Billi, a Chinese version of YouTube. His post showed that his second most-watched video of the year was the main Destiny 2 campaign storyline, which he watched a staggering 40 times. This could either mean that Lowlight is a massive fan of the space game series or that the collaboration was already in the works, and he was simply watching the storyline on repeat to gain inspiration for a Destiny 2-based Arknights 2 storyline. However, fans seem to think the first option is likely the case, as the creator seems to have a documented history of stating Destiny and Destiny 2 are some of his favourite games.
The collab will apparently introduce a Destiny 2 storyline in the mobile game and feature new costumes. As for now, there appears to be no firm launch date for the collaboration. This forthcoming mix-up is the latest of several recent Destiny 2 collaborations, which also include Fortnite, Among Us, Fall Guys, and Assassin's Creed Valhalla.
Bungie's interest in being part of such a game is not quite as out of left field as it might initially seem. Just a few years ago, Bungie partnered with NetEase, a Chinese game developer primarily known for its collection of mobile games. Job postings dating back to 2021 also suggested the Bungie team was looking for people to fulfil some roles that required working closely with the Chinese market on forthcoming Destiny IP. Some of the job requirements suggested the right candidate should have experience shipping AAA or mobile games, which led many to speculate a mobile game taking place in the Destiny 2 universe may be in the works.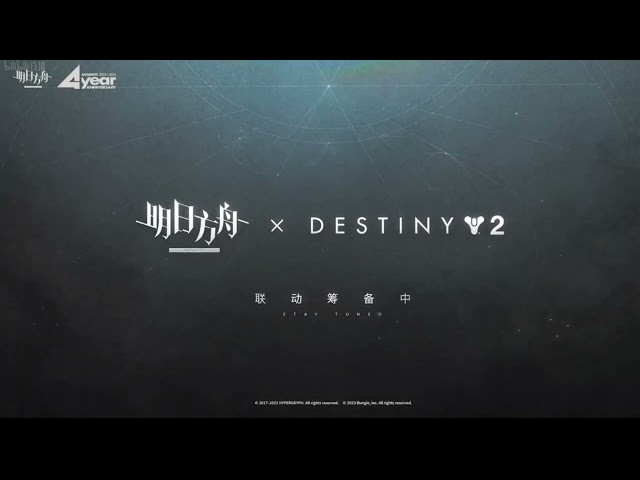 YouTuber kukkikraze offers more insight on the collaboration and what it means for fans of Arknight.
While the Destiny 2 x Arknights collaboration trailer is live, it remains unclear whether there will be any Arknights content in Destiny 2. Regardless, the collaboration is sure to introduce the multiplayer game to new audiences and perhaps give Destiny a head start with mobile players looking to learn about the best Destiny 2 classes and subclasses should the rumours about a post-Destiny 2 Lightfall mobile game prove true.