Dead Island 2 release date, news, gameplay, story, and more
February 13, 2023
The Dead Island 2 release date has suffered at the hands of many setbacks, from jumping between developers to being hit with delays, and even the subject of a parody trailer for Goat Simulator 3 during Summer Game Fest. Many assumed the game was dead – with no chance of resurrection.
However, during Gamescom Opening Night Live in August 2022, the Dead Island 2 release date and first trailers debuted, and Dambuster Studios has taken over the development of the long-awaited sequel to one of the best zombie games ever. With more gameplay details now available, including just how Alexa Game Control will work, we're here to slash, punch, and burst through everything you need to know about the "ultimate zombie slaying experience" coming to PC and consoles this year. Having been changed again, not once but twice since that first announcement, here's the current – and hopefully final – Dead Island 2 release date.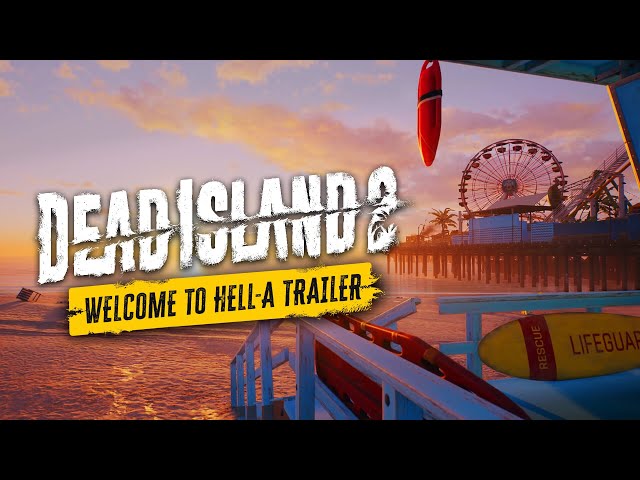 Dead Island 2 release date
In a hilarious, but welcome, twist of fate, the Dead Island 2 release date changed once again. This time though, it has been brought forward to April 21, 2023, and is available on PC, PS4, PS5, Xbox One, and Xbox Series X|S. The initial release date, announced at Gamescom 2022, was February 3, 2023.
Dead Island 2 characters
We've been introduced to five player characters so far: Jacob, Amy, Ryan, Dani, and Carla. You can play as any of these sexy zombie-slaying machines when the Dead Island 2 release date arrives.
Amy
Amy is a paralypic runner, so you know you'll have speed on your side with her. The chillest person you could hope to meet in HELL-A, Amy is always cool under pressure – just as well in a city full of undead.
Amy's first Innate Skill is Relief Pitcher, which allows the runner to regain much needed stamina when successfully hitting a zombie with a thrown weapon. Her second is Divide and Conquer, boosting damage dealt when she attacks isolated zombies.
Jacob
Effortlessly cool, charming, and sexy, Jacob is Dead Island's "antihero with rockstar flair." Originally from London, Jacob moved to Hollywood to become a stunt man, so while his dream may no longer become a reality, at least his disregard for his own safety should come in handy.
One of Jacob's Innate Skills is Feral, giving Jacob a stackable damage boost when attacking multiple zombies in quick succession. Jacob also receives a boost to critical damage when his stamina is low, and successful critical damage hits recharge his stamina.
Ryan
You'd think, as a fire fighter, Ryan would have a multitude of skills and weapons at his disposal. That costume might actually be tear-away though, as this hunk of muscle is an exotic dancer, and definitely has some moves to show off when it comes to fighting off hordes of zombies – he's probably had some practise fighting off hordes of screaming women, after all.
This absolute unit gets a force boost when using a block or dodge to evade an attack, thanks to his Innate Skill Retaliation. His other, Seesaw, allows his to regenerate health each time he downs a zombie.
Dani
A foul-mouthed, Irish, rockabilly badass, Dani is ready destroy swarm of zombies like they're nothing more than her inferior roller derby opponents, all while wearing the most charming of snarls on her face.
Dani's innate skills include Bloodlust, in which she regains health when slaughtering multiple zombies one after another, and Thunderstruck, in which her heavy attacks trigger a forceful explosion.
Carla
Carla must be fairly confident in a situation like this, as she can't be all that afraid of death as a stunt motorcyclist. Someone who jumps over ravines and through hoops of fire surely laugh in the face of the undead, right?
Carla's innate skill Dig Deep calls on her robust personality for a moderate toughness boost when her health is critical. With Mosh Pit, Carla receives a minor damage boost when surrounded by a throng of zombies.
Dead Island 2 zombies
Shambler
We're not quite sure how these extremely decomposed zombies fit into combat, as they have never appeared in a Dead Island game alongside the walker, so how they differ remains a mystery. Presumably they're slower, and will make up a large part of the zombie demographic, maybe they'll be harder to take down to counter their slower speed.
Walker
A classic, the Walker is the kind of 'original' Dead Island zombie. Making up most of the zombie population in both Dead Island and Dead Island: Riptide, the Walker isn't particularly hard to combat, but their threat comes in their vast and overwhelming numbers.
Runner
You know in Resident Evil when the odd zombie just absolutely bolts at you out the blue? Well, think of a Dead Island 2 Runner as just that, there may not be as many of them as shamblers and walkers, but those that do pop op will come at you with considerable speed. Thankfully, their appearance gives them away, as you'll be looking at what we assume used to be one of those Californians who run along the promenade every day and use the gym equipment on the beach. Not judging, if anything, we're just jealous. But anyway, keep your eyes peeled, and hopefully you'll at least see these tanks coming in their workout gear and headphones.
So far, these might all just be various movement speeds, but we know there are plenty more monstrous delights to be added to the zombie bestiary by the time the Dead Island 2 release date shambles in. The above image certainly suggests that the grossly explosive Floaters are making a return.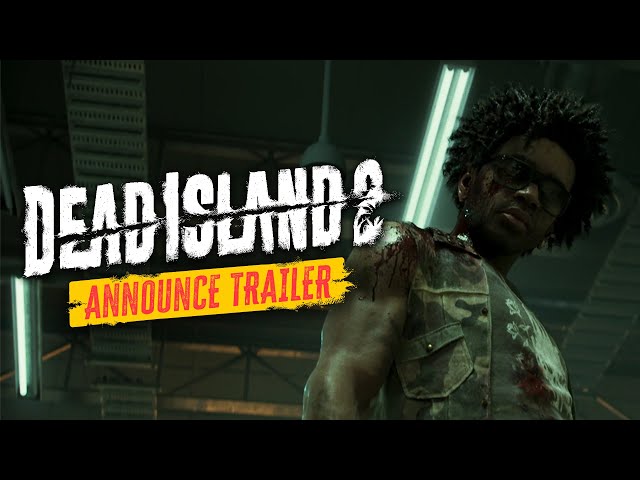 Dead Island 2 trailers
Two trailers during Gamescom gave players their first look at Dead Island 2, introducing them to the "deadly and charismatic" zombie slayers they would one day get to play with. Since then, we have seen more gameplay details and character reveals in a new trailer, released on December 6, in which Jacob and Amy explore the devilishly vibrant LA, jovially slaughtering the undead. There's also a live-action Amazon Prime short available for Prime subscribers in the US, which itself contains the new trailer.
Dead Island 2 story
Dead Island 2 is set in a colourful Los Angeles devastated by an outbreak of the undead. The first Dead Island game itself can't exactly be considered dull, with the fictional island of Banoi's crystal-blue seas and bright-green palm trees giving a unique aesthetic over other dark, dingy survival horror games. HELL-A takes this up a notch though, and we'll take pleasure in taking in the sun-kissed scenery as much as squishing zombie skulls.
We assume there will be a vague playable story to accompany the zombie slaying, as there was in Dead Island 2's predecessors, but there's still little information about this so far. The main thing we do know is that the player characters have have been bitten and infected, but are somehow immune, giving you a unique power. In Dead Island 2, players will learn how to harness the virus coursing through their veins and use it to breezily destroy countless zombies while on a mission to discover the truth about the outbreak.
Reportedly set a few months after the events of the original Dead Island and Dead Island: Riptide, California is in full quarantine mode with the outbreak stronger than ever.
Dead Island 2 gameplay
The main gameplay aspect fans have been revelling in from various gameplay teasers is Dead Island 2's advanced gore system that has players melting down zombies' skin, punching clean through their skulls, or simply squishing them to a pulp. Deep Silver is also keen to add that this time around, players can look forward to "the most advanced dismemberment system in games." So, maybe wait to play it until after your food has gone down. In an interview with PCGamesN, creative director James Worrall talked about the focus on the zombie bloodshed: "We're going to lean heavily into the gore, but that isn't just for shock purposes. That's because every hit means something, every weapon choice. We focused on the whole game being designed on that up-close-and-personal gameplay."
Speaking of weapon choice, the December 6 gameplay trailer revealed just a small pool of the weapons we'll be able to choose from in HELL-A, from katanas and machetes, to knuckle blades, and a whole bunch of guns (as the trailer points out, this is America, after all), each zombie kill can be completely unique – particularly if you use your most deadly weapon: yourself.
Dead Island 2 features six playable zombie slayers that come with their own dialogue and personality. You can customise your slayer to suit how you play, taking advantage of the skill tree system that will be offered in the game. As we've mentioned above, there's then the small matter of that "z-power", your own, weird, superhuman powers that apparently came with a bite. Let the red mist descend and harness your powers to brutally tear zombies apart with a simply swing of your fist.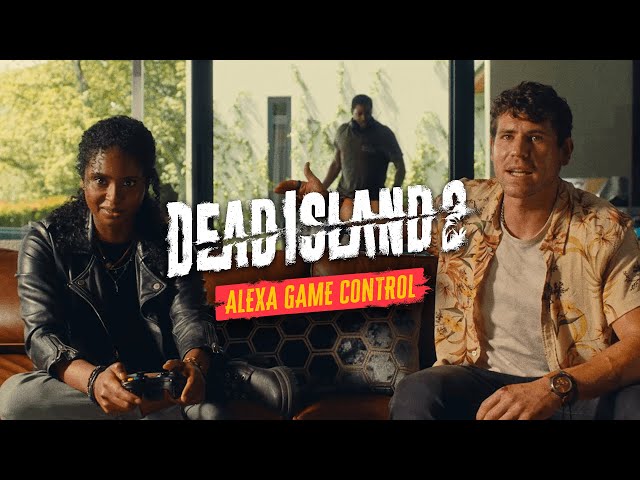 Alexa Game Control debut
Announced at Gamescom alongside Dead Island 2, Alexa Game Control is a new voice-activated gameplay system that will debut with the zombie slasher. We now have a bit more of an idea about how this mechanic works, and it's set to streamline your FPS experience. Free up your fingers to do more of the hard work by using your voice to swap weapons, and even heckle zombies to grab their attention. While we're actually pretty excited about this immersive new experience, Alexa Game Control is only going to be available in North America on launch, with no information yet as to when it rolls out to the rest of the world.
Dead Island 2 co-op
Zombie games offer the perfect environment for teaming up with friends, and while the original had online-only co-op with up to four players, it seems Dead Island 2 is dropping that number down to three.
The campaign can be played entirely solo, but it also supports co-op play. It's not clear just yet how cross-play works or where in the campaign co-op will become available.
That's everything we know so far about Dead Island 2. If you're looking to hack your way through some of the undead in the meantime, here are some of the best zombie games on PC. You could also jump into some of the best sandbox games to explore different open worlds, or try one of the best PC games right now.
Additional contributions by Danielle Rose.