Darktide sale knocks co-op Warhammer game to its lowest price on Steam
April 16, 2023
A Warhammer 40k Darktide sale drops the grimdark co-op shooter to its lowest price yet on Steam, shortly after the release of the game's latest content drop, Tools of War. If you're looking for a high-octane co-op game to keep you and your friends busy, this 40k spin on the formula previously established and honed by developer Fatshark's Warhammer: Vermintide 2 might be just what you're looking for.
Darktide takes the four-player horde-smashing formula of Vermintide, which itself followed in the wake of such giants as Valve's Left 4 Dead, and inserts it into the 41st-millennium setting of the futuristic side of the Warhammer franchise. You can choose between four different Darktide classes – the Veteran, a sharpshooter excelling in ranged weapons; the Zealot, an all-arounder wielding chainswords and flamers; the Psyker, who's basically a future-wizard; and the hulking Ogryn, a mighty bruiser.
While Darktide's launch was plagued less by the hordes of Chaos monstrosities and more by a whole host of technical woes, Fatshark has continued to develop and iterate on the game since its release in November last year, dropping Darktide patch notes so large they can't fit in a single post. There are frequent content drops as well, with the latest entry, Tools of War, arriving on March 23.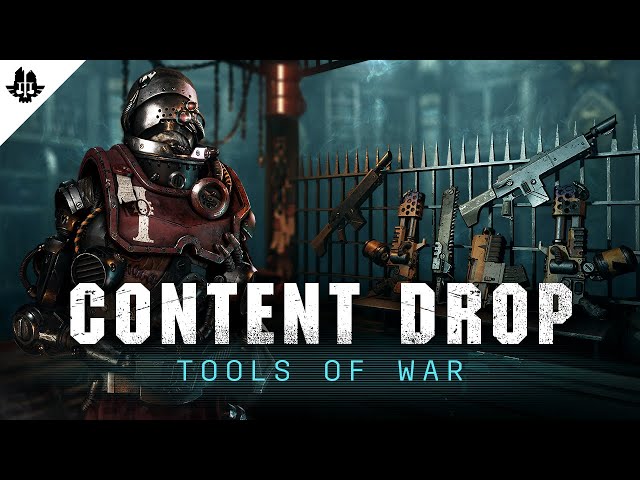 It's fair to say that Darktide's long-term depth doesn't yet match that of Vermintide 2, and some in-game mechanics are still waiting on additional implementations to reach completion. That said, there's still plenty of fun to be had right now – especially if you have a handful of like-minded friends to stomp about the grimy (yet gorgeous) maps and carve through the Chaos hordes. That's an even easier sell when it's, well, on sale.
Warhammer 40k Darktide is 20% off on Steam until 25 April. That means it's currently on sale for $31.99 / £26.39. Alternatively, the Imperial Edition bundle, which includes unique outfits for each class, eight weapon skin patterns, a Caducades Backpack, and 2,500 Aquilas (the game's premium currency), is 27% off at $46.85 / £39.02.
Alternatively, if you have an active subscription to Microsoft's PC Game Pass service, you can play the game via the Xbox app as part of that. Unfortunately, there's currently no Darktide crossplay support between the two versions. So, while Fatshark has said it might come in the future, you'll want to ensure you and your friends are on the same platform.
If you're still on the fence, check out our Darktide review. For those of you jumping in, you'll want to brush up on all the Darktide Grimoire locations and just how to kill a Darktide Daemonhost so that you and your pals are ready to put those Chaos forces to bed.